From the beginning, Seattle Pro Musica has moved audiences with precision and passion.
Seattle Pro Musica was founded as the Thalia Chamber Choir in 1973 by conductor Richard Sparks. It became Seattle Pro Musica in 1975, and Sparks led the organization until 1980. Our current artistic director and conductor, Karen P. Thomas, began her tenure in 1987 and has led the group with spirit and determination for over 25 years – and has a delightful time doing it!
1973 – 1979
In 1973, Richard Sparks started the Thalia Chamber Choir with the intention of collaborating with the already existing Thalia Symphony Orchestra, founded in Seattle in 1949. Soon Sparks felt it would be better to form his own independent group and the Seattle Pro Musica Society was formed in 1975, consisting of the Aeolian Singers, the Pro Musica Singers and Chamber Orchestra, and the Seattle Bach Ensemble. Rehearsals were held at University Methodist Temple where Sparks was music director. The Bach Ensemble was a smaller professional group which came together only on the third Sunday of each month, rehearsed a Bach cantata in the morning, broke for lunch, then performed it that evening.
Seattle Pro Musica was instrumental in bringing the flourishing historically-informed performance movement to Seattle in full force; two of its biggest concerts were the regional premiere of the Monteverdi Vespers of 1610 on period instruments and a performance of Handel's complete Messiah in the "baroque style" at Meany Hall. Concerts in this period featured several soloists who went on to become world-class opera and concert stars, such as coloratura soprano Cyndia Sieden (née Siedentop), mezzo-soprano Margaret Russell, and soprano Nancy Zylstra. Nancy did the calligraphy for the posters and program covers and typed all the programs on the IBM Selectric in the University Methodist Temple office. In 1978, the Aeolian Singers name was dropped and the group became known as Seattle Pro Musica Singers and Chamber Orchestra.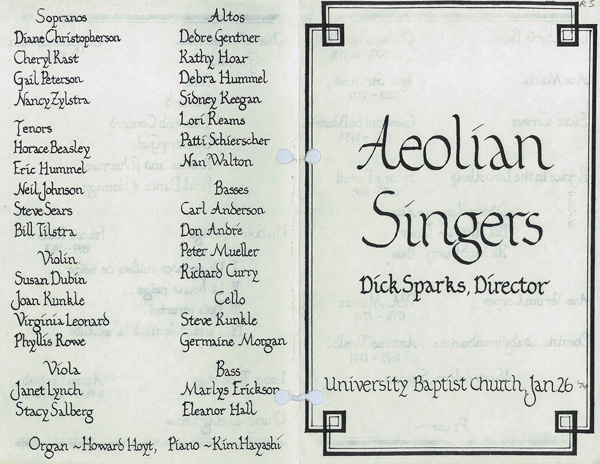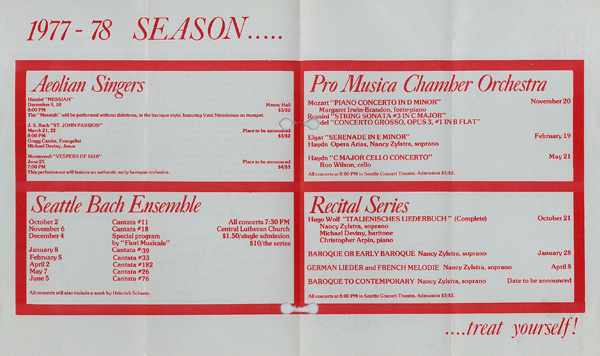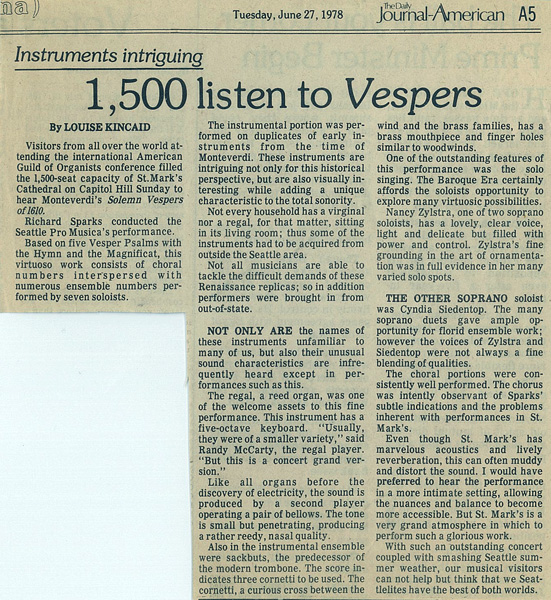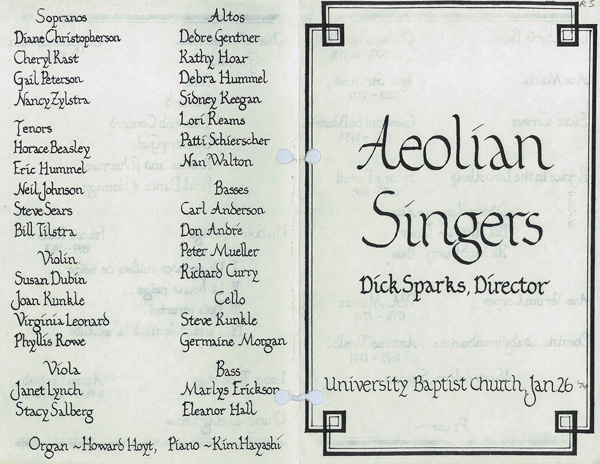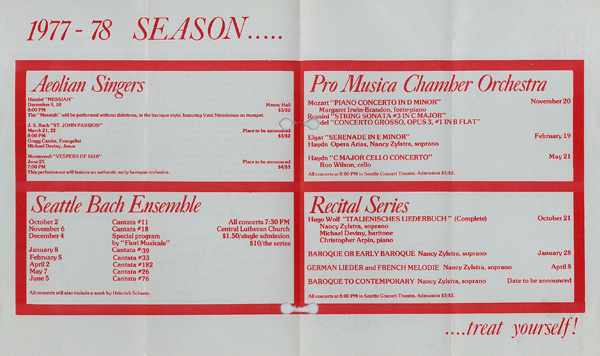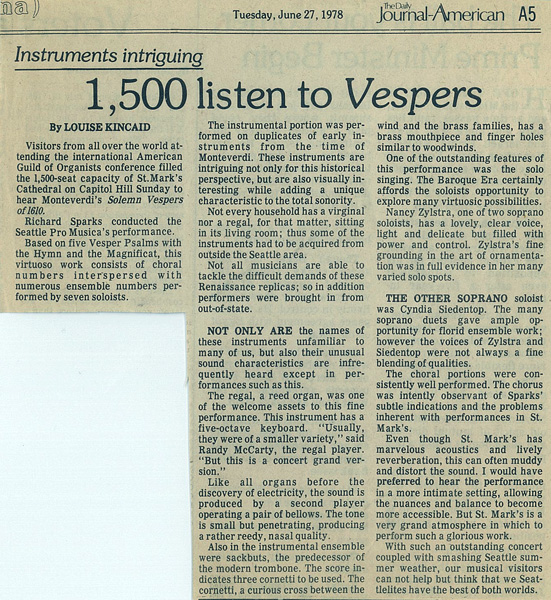 1979 – 1988
The 1980s was an important decade of transition for Seattle Pro Musica. Founding director Richard Sparks left in 1980 to accept a position on the music faculty of Mt. Holyoke College in Massachusetts. The Seattle Pro Musica Society auditioned three conductors during the 1980–81 season, engaging Andrew Bernard as the new director. Bernard had ambitious plans for the organization. He ended the Bach Ensemble and he put more emphasis on the orchestra, positioning it to perform on its own independent of the choir or with other musical organizations. Bernard sought to expand the group's repertoire by producing staged baroque operas in concert, such as Gluck's Orfeo et Euridice in 1983. Though artistically successful, this put additional financial strain on the still fledgling organization.
The first advertisers in the concert programs appeared in 1985: The Omelette House, a lounge and coffee bar, and Alternative Business Services, which offered "hardware and software consulting and word processing." When Bernard left in 1986, the choir searched out and auditioned three potential new artistic directors in the 1986–87 season, each preparing a concert as a guest conductor. Karen P. Thomas was chosen and launched her first season as Seattle Pro Musica's director with a concert on November 14, 1987, which featured one choral work by Bach, a Mozart symphony, and a Mozart piano concerto with guest soloist Peter Mack. Almost immediately Karen's vision and presence took hold as she began to refocus the group on great choral music.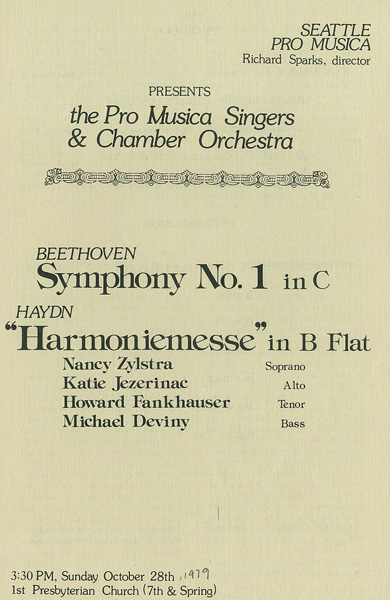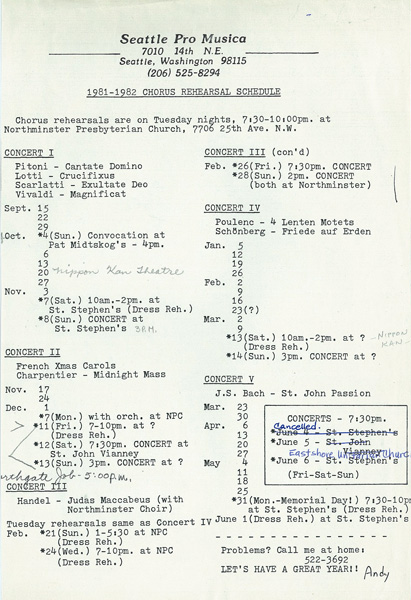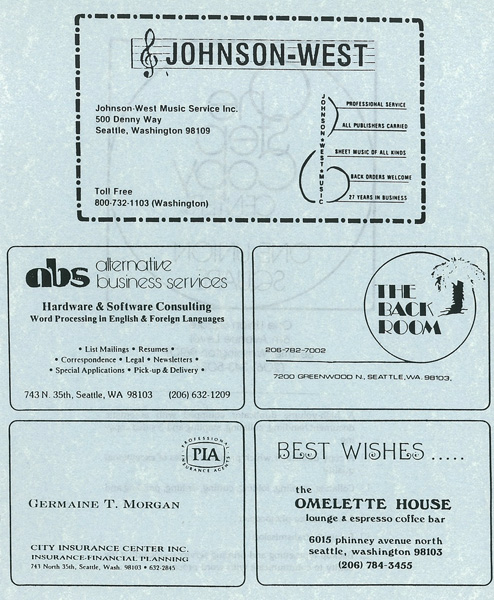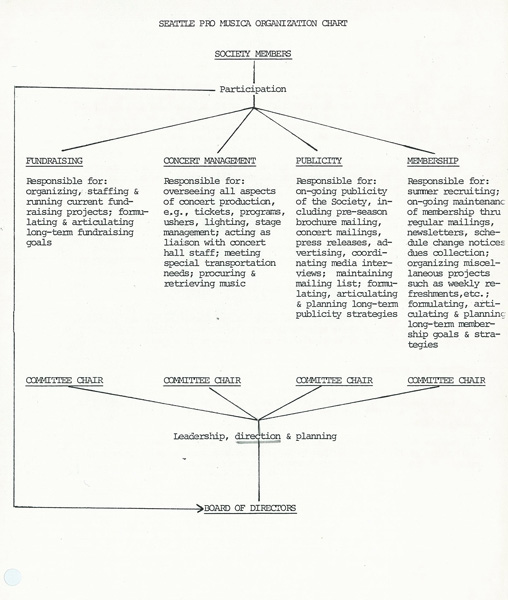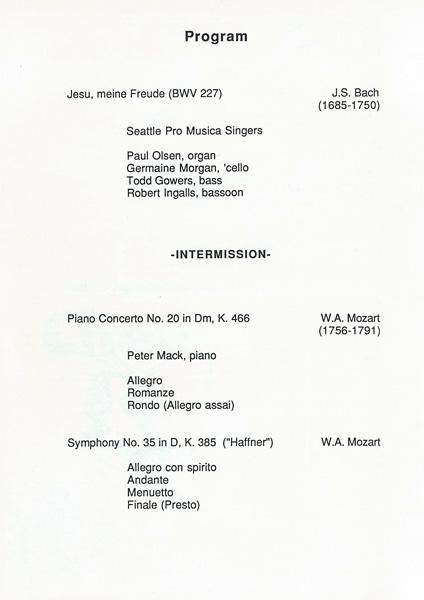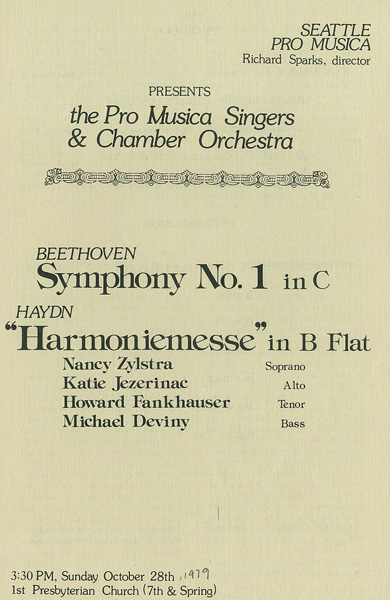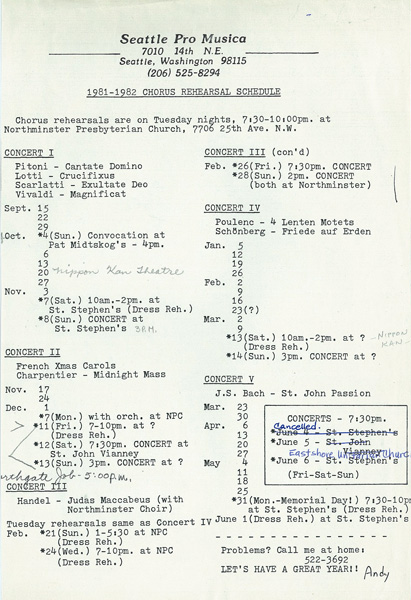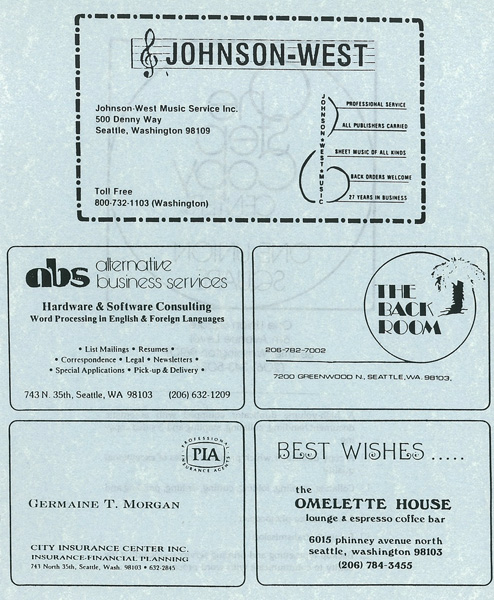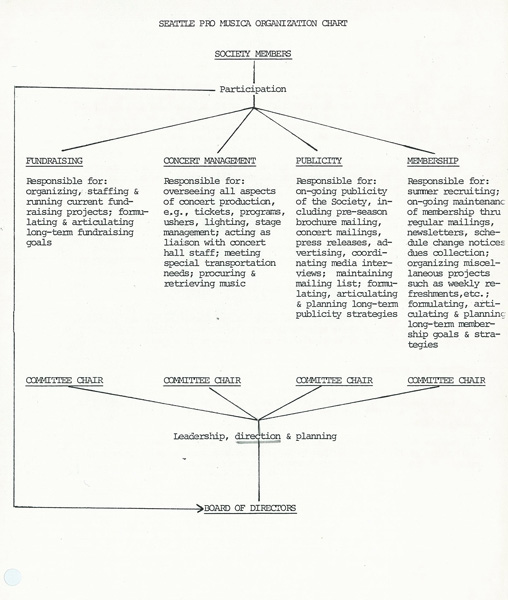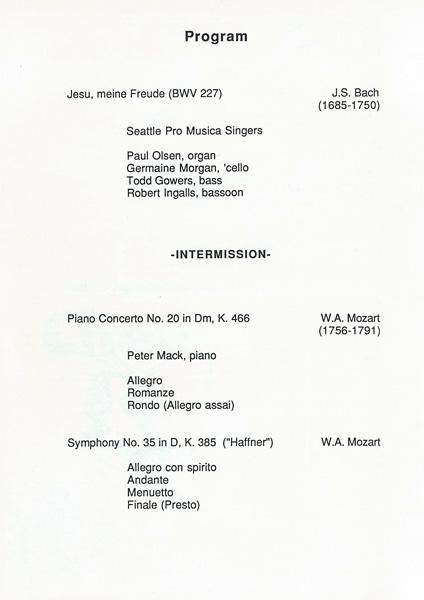 1989 – 1996
The 1990s were a period of exciting growth and refinement for Seattle Pro Musica. The orchestra was disbanded in 1990, programming was enlivened with innovative use of thematic concerts, marketing materials were upgraded, and focus was placed on building corporate and individual donor rolls to help ensure financial stability. "Society" was dropped from the organization's name and the group was now officially known as Seattle Pro Musica. Two smaller select vocal ensembles were formed with a focus on early music: the mixed group Madrigalia and the Women's Voices (which took the name Schola in 1994 and was renamed Chroma in 2012). 1990 saw the birth of "Winter Revels," a holiday concert event that continued for several seasons.
In 1991, Seattle Pro Musica began building its educational outreach program to bring great choral music to kids in the region; its first children's choral workshop was held at John Hay Elementary School. The group's fundraising efforts started to pay off with more elaborate auctions, special donor events, and fundraising concert evenings with special guest artists. Artistically, Thomas mixed into the traditional baroque and classical repertoire much more contemporary music, including regional and world premieres of new works, and explored choral music traditions from around the world. Karen P. Thomas' commitment to innovative programming was acknowledged in 1996 when Seattle Pro Musica received the ASCAP-Chorus America Award for Adventurous Programming of Contemporary Music.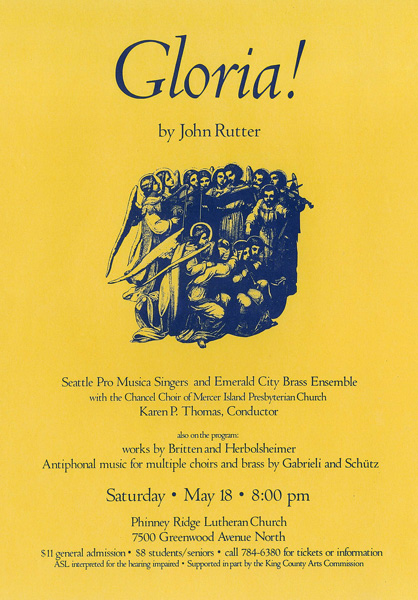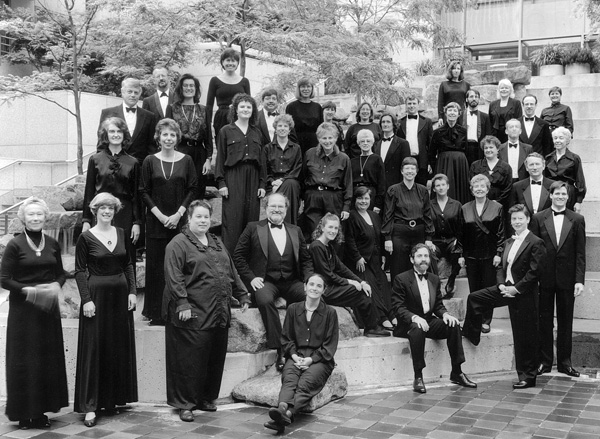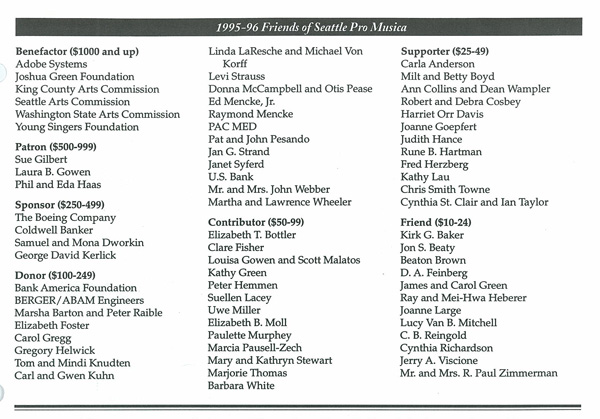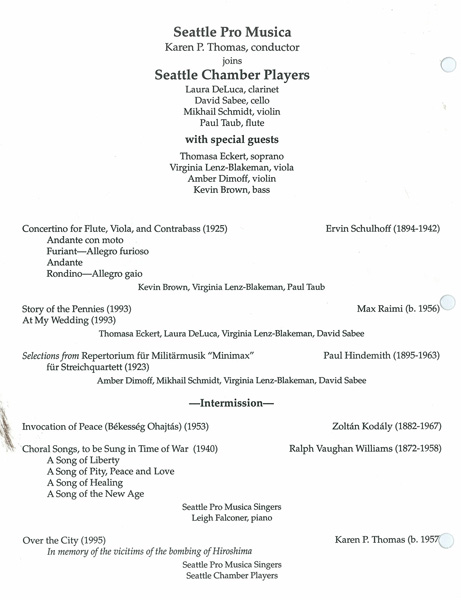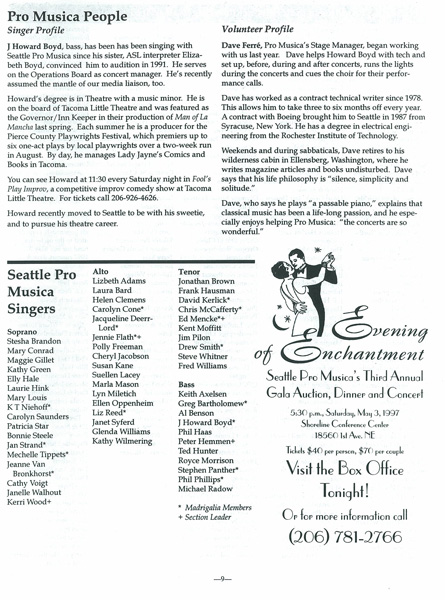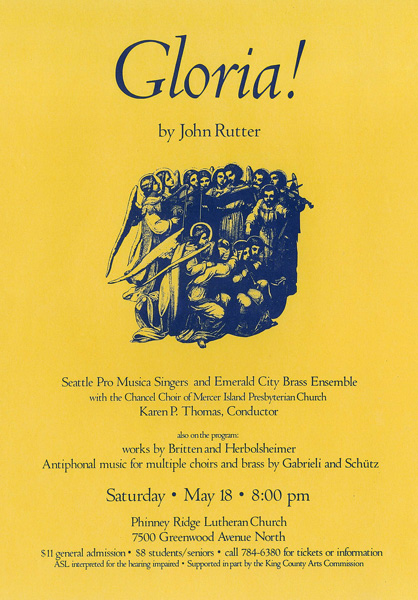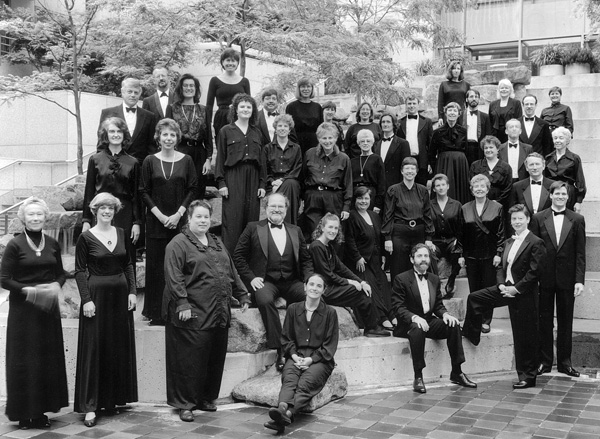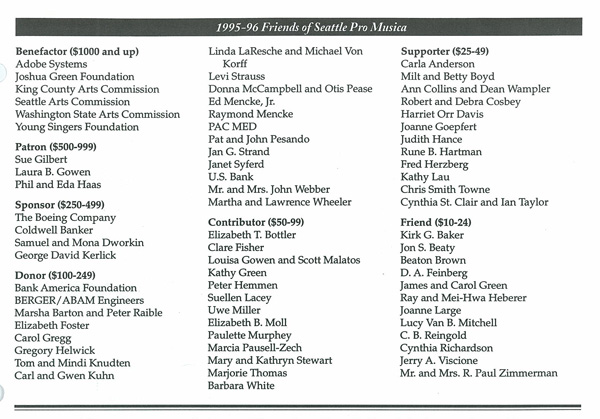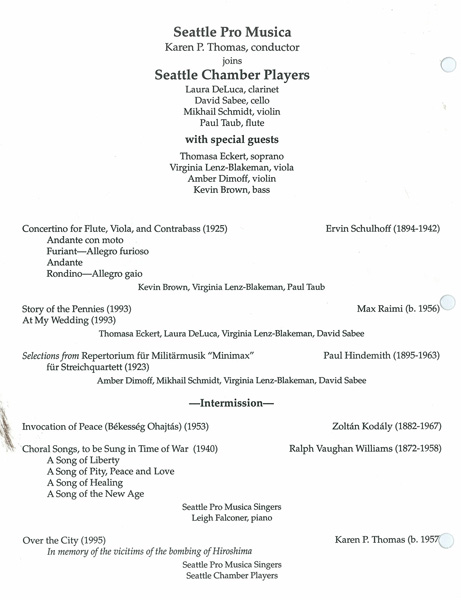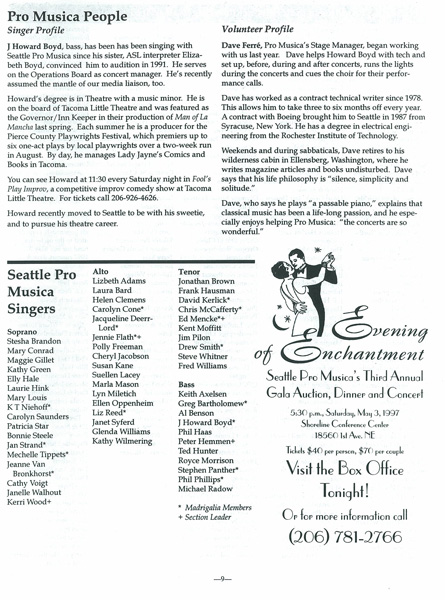 1996 – 2007
One of the biggest milestones for Seattle Pro Musica came in 1998 when the choir produced its first recording. Rachmaninov's monumental Vespers had gone so well in performance, it was chosen for the group's debut recording. For the Vespers performances, the conductor Karen reached out the Russian community in the region for additional singers to improve the group's Russian language diction, to give the group a more authentic Russian sound, and to beef up the bass section for those infamous ultra-low notes. The Vespers was recorded at Bastyr University over a weekend and became a commercial success. The discography expanded with a recording of the Peace in Our Time concert. A strong partnership between the choir and the radio station Classical KING FM 98.1 took root, and the Sterling Circle was created for major benefactors and began to fill out with strong support from donors. The 1999–2000 season celebrated the turn of the millennium with 1,000 years of choral music and was the first season for Seattle Pro Musica's position as a resident choral ensemble with St. James Cathedral.
In 2003, Seattle Pro Musica was honored with the Margaret Hillis Award for Choral Excellence, a prestigious award given to choral ensembles demonstrating "artistic excellence, a strong organizational structure, and a commitment to outreach, educational, and/or culturally diverse activities."
In 2004, Schola was invited to perform as a featured ensemble at the World Festival of Women's Singing held in Salt Lake City, Utah. The festival also featured the world premiere of How Can I Keep from Singing by Karen P. Thomas, performed at the grand finale concert of the festival by a 400-voice choir comprised of all of the participating choirs, and conducted by Karen herself. Then, in 2007, Seattle Pro Musica's launch into national recognition was cemented when the group was selected by the National Endowment for the Arts to participate in the American Masterpieces National Choral Initiative – one of only seven choirs nationwide to be so honored. The American Masterpieces Choral Festival was a resounding success, creating opportunities for touring and providing the foundation for Seattle Pro Musica's education and outreach programs throughout the Pacific Northwest. Governor Christine Gregoire even proclaimed June 10–17, 2007 to be "Seattle Pro Musica/American Masterpieces Choral Festival Week" in the State of Washington.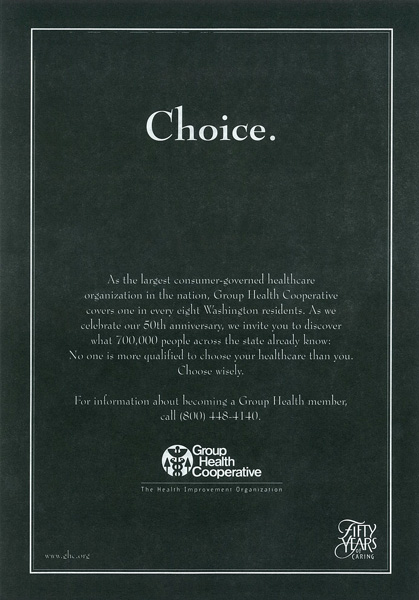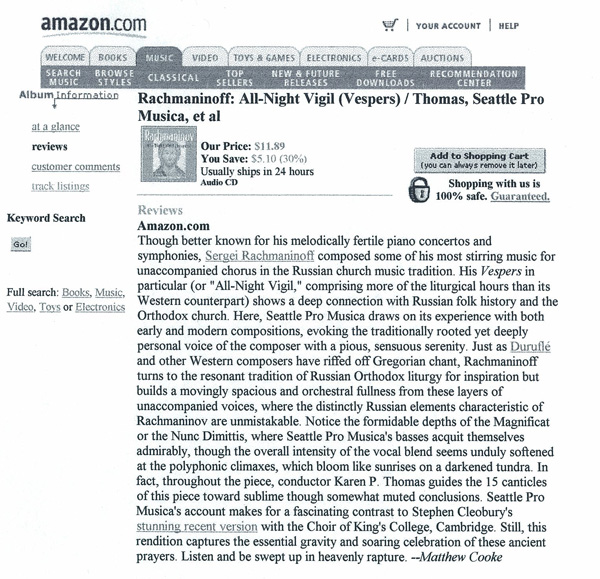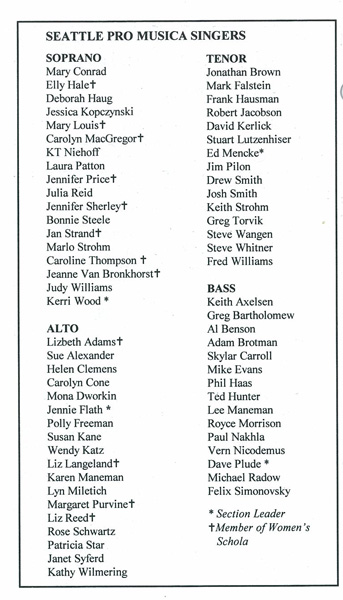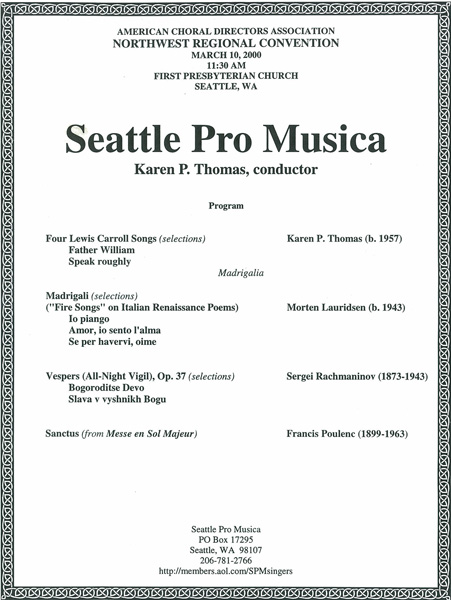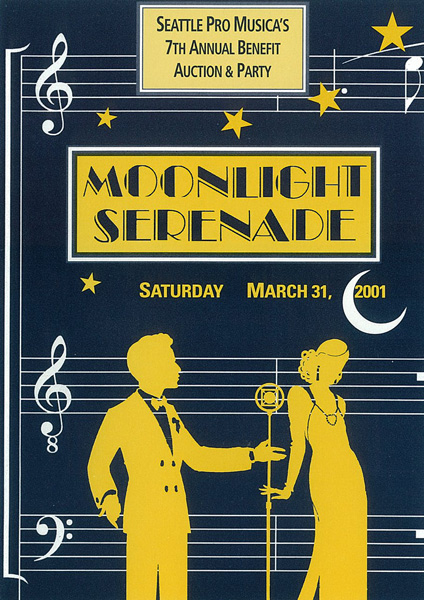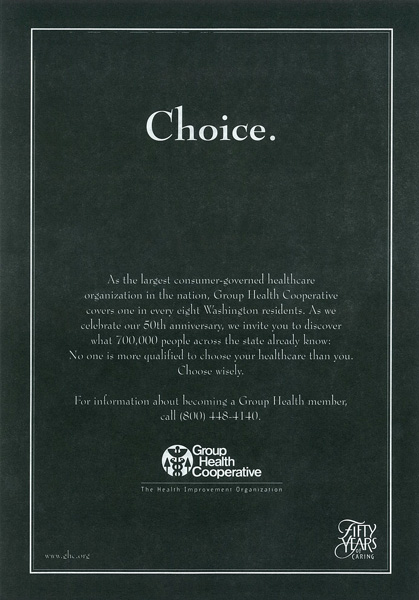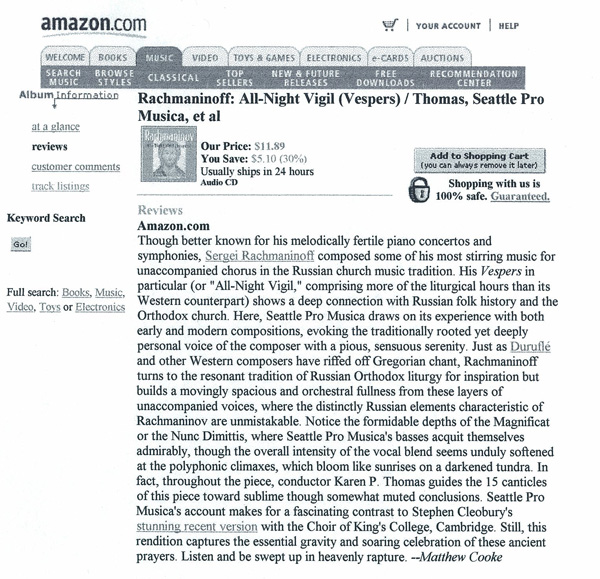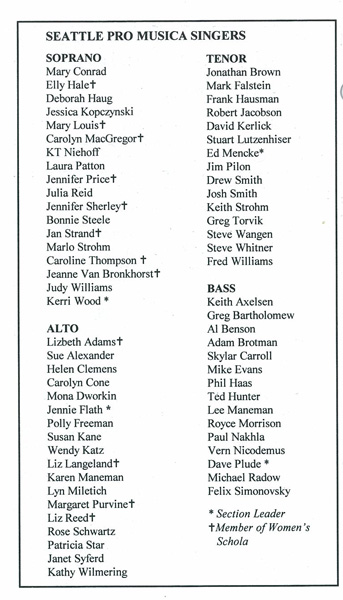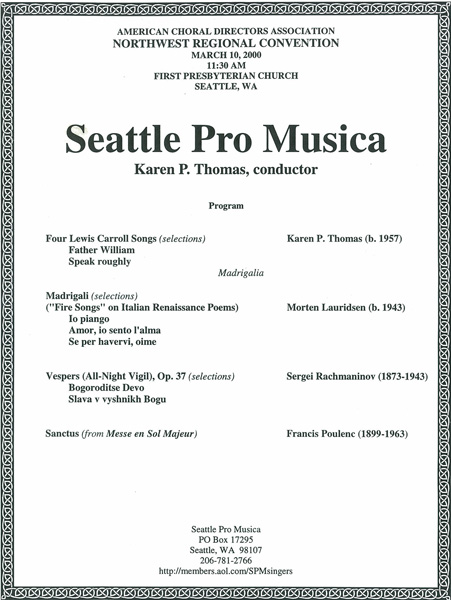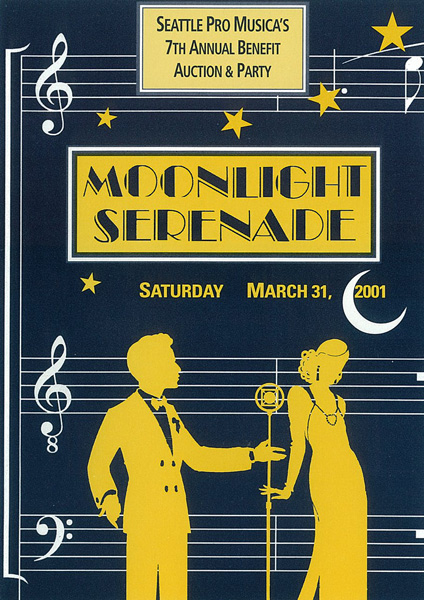 2007 – current
In the most recent years of Seattle Pro Musica's history, we've enlisted fresh faces on the board and our staff. We've released four more CDs, bringing our total catalog to nine. We appeared on KING 5, as part of the Home Team Holidays and on New Day Northwest, and our concerts are regularly broadcast on Classical KING-FM 98.1. We've enjoyed major growth in our annual Family Holiday Concert: Christmas with Seattle Pro Musica; we've been invited to participate in major collaborations – as part of the American Handel Festival, for example; and we've provided opportunities for collaboration with groups such as the Northwest Girlchoir, Seattle Girls' Choir, and Jubilate! of St. James Cathedral.
In our 40th season, Seattle Pro Musica was invited to sing with the Seattle Symphony Chorale, Northwest Boychoir, and Seattle Symphony Orchestra for two performances of Britten's War Requiem in June of 2013 – and this performance was the featured concert on a national conference of choral music luminaries: professional conductors, musicians, and arts administrators. Seattle Pro Musica joined the ranks of the choral elite in hosting the 2013 National Conference of Chorus America. Our two small ensembles were renamed – Vox for the mixed ensemble and Chroma for the soprano-alto small ensemble – and a new tenor-bass small ensemble was formed named Orpheon.